We have exciting news! Maybe not quite as big as Sprint and T-Mobile merging… but it's in the same ballpark.  SevenVerbs has entered a whole new world! The world of digital media and marketing, or what we are calling Wired Storytelling!  You have known SevenVerbs as a team of experienced professionals, with an expertise in how technology can improve your business, specializing in software development, data, and business intelligence services. 
We are pleased to now be offering Digital Marketing & Media Services!
SevenVerbs first began with a passion for problem-solving and serving our customers! It's with those same principles and a couple new employees that we set out on this new venture. It is with the same level of excellence, care and drive that we bring you these services. These services may be new to the SevenVerbs umbrella, but not to our experienced employees, who are accomplished and successful marketers and communicators.
Wired Storytelling
Stories. They are what draws us in, interests us and what makes the world feel a little bit smaller. We are diehard fans of a great story. It's what kept us captivated as kids on the carpet and what draws us to the theater as adults. Creative storytelling has become a vital component in marketing today. Your story needs to be consistent, easy to understand, and congruent with the rest of your brand. Why Wired? Storytelling has found a new home online (considering the fact that the first stories were told on the walls of caves eons ago, this is still a new home). Everyone has an endless amount of information in their pocket and with that an endless amount of companies trying to stand out. "In our information-saturated age, business leaders won't be heard unless they're telling stories," says Nick Morgan, author of Power Cues. "Facts and figures and all the rational things that we think are important in the business world actually don't stick in our minds at all," he says. "But stories create 'sticky' memories by attaching emotions to things that happen."
The Why.
If you are thinking, storytelling doesn't have anything to do with you and your business then allow us to bring you into the light! "If you can't properly convey a story then your products are not going to appeal to your audience. Bates reminded us that we love stories so much that we have to be trained to not fall for anecdotal evidence. Why? "Because our brains value stories over anything else," John Bates, CEO of Executive Speaking Success & Business Coaching. 
This blog has been mostly about us and our new offerings, but please stay tuned to get more tips on handling marketing, technology, and writing. We are here to add value to your life!
Honestly, what we love most about business, is working hard for people. Everyone has a story to tell, let's find your sticky story.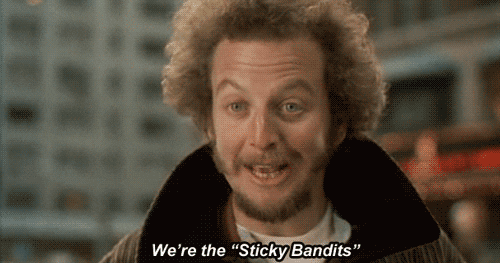 https://sevenverbs.com/wp-content/uploads/2018/05/Digital-Marketing-Des-Moines.jpg
434
1024
Bob Sorensen
https://sevenverbs.com/wp-content/uploads/2022/03/SV_GrnYellow_TranspBackground-300x124.png
Bob Sorensen
2018-05-03 10:01:19
2018-05-03 11:29:44
A Whole New World: Wired Storytelling